News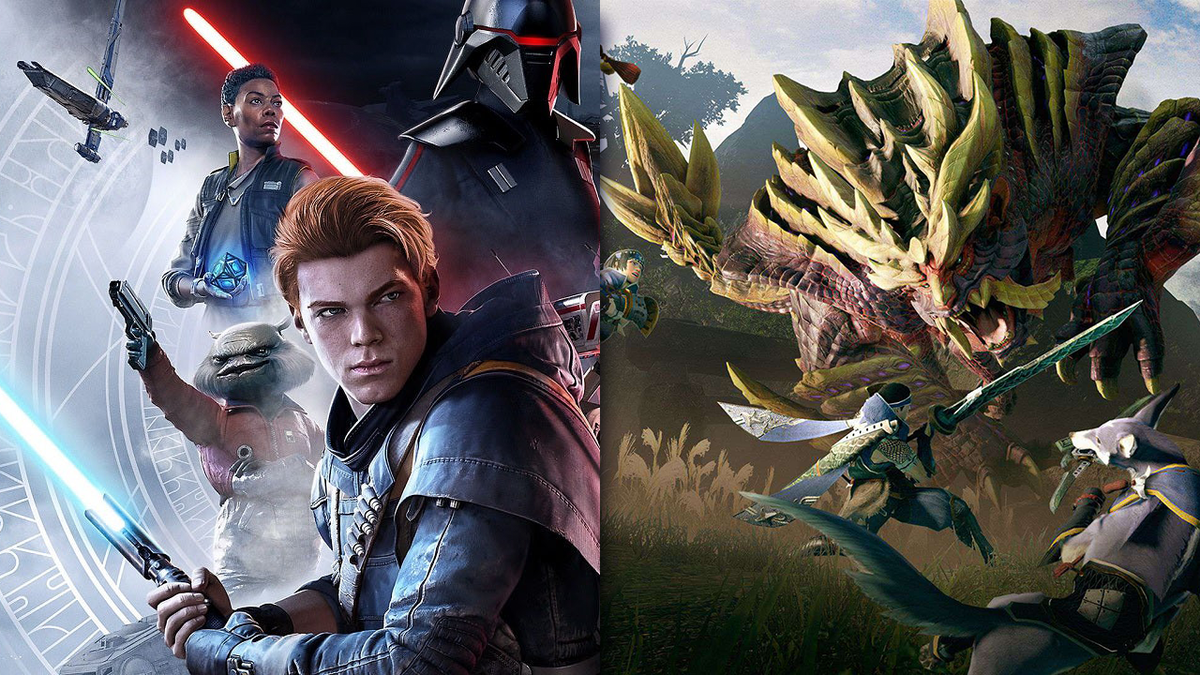 04/01/2023
Every Game Coming to PlayStation Plus and Xbox Game Pass in January 2023 (So Far)
Happy new year! I hope you got a chance to catch up on your gaming backlog over the holidays, because 2023 is starting off strong with a litany of great games coming to PlayStation Plus and Xbox Game Pass in this month, including freebies you can download and keep forever, and limited-time additions to each service's…Read more...
25/01/2023
'GoldenEye 007' will hit Switch and Xbox on January 27th
One of the best-loved Nintendo 64 games is coming to Switch Online's Expansion Pack this week. Back in September, Nintendo revealed that GoldenEye 007 was coming to the service and now that day is almost upon us. You'll be able to start playing the game on your Nintendo Switch starting on January 27th. The game will be available on Xbox on the same date.It's unusual to see a licensed game arrive on Nintendo's subscription service, but GoldenEye 007 is one that many fans have been looking forward to replaying (or even playing for the first time). It remains to be seen how well Rare's classic first-person shooter will hold up almost 26 years after it debuted on the N64. Hopefully, Rare has improved the janky controls and awful framerate from the original game. There are some new additions to the Switch Online version, though, including a widescreen mode and online multiplayer. So, you won't necessarily need to cram around the same TV to take on your friends in a "slappers only" deathmatch .Rare is also bringing a "recreated" version of GoldenEye 007 to Xbox consoles this Friday with dual analogue stick support, 4K resolution and "a consistent refresh rate." Oddly, there's no online multiplayer on the Xbox version, though there's still four-player splitscreen support. You'll be able to access it through Xbox Game Pass. Owners of the Rare Replay collection can download GoldenEye 007 to their Xbox One or Xbox Series X/S at no extra cost.
11/01/2023
An Xbox and Bethesda showcase is set for January 25th
The first major gaming showcase of the year (unless another one emerges in the meantime) is on the calendar. Xbox and Bethesda are hosting an event on January 25th at 3PM ET. You'll be able to watch it on both brands' Twitch and YouTube channels.The so-called Developer_Direct will be presented by creatives from various studios and it will center on major features, gameplay and more details on titles coming to Xbox, PC and Game Pass in the next few months. It's unclear whether any third-party studios will be involved.Turn 10 Studios will provide more Forza Motorsport  details and gameplay, while there will be some info on the player vs. player experience in Minecraft Legends . Both of those games will arrive this spring. Expect to see more single-player and multiplayer vampire slaying in Redfall   too, along with updates on the combat, customization, bosses and open world. Hopefully, we'll get firm release dates for all these games too.Curious about what's coming to Xbox?​​Check out Developer_Direct on January 25, featuring news and gameplay from some highly-anticipated games: https://t.co/DvTYGzc85z | #DeveloperDirectpic.twitter.com/5QUbL0OXqA — Xbox (@Xbox) January 11, 2023 You'll get a look at this year's major chapter update for The Elder Scrolls Online as well. Immediately following the Developer_Direct, Zenimax Online Studios will host an ESO Chapter Reveal Event to provide fans with more details.Don't expect to see much, if any, of Starfield during the Developer_Direct, though. Xbox says a standalone show for that game is in the works in order "to dedicate the proper amount of time for a deep dive." Bethesda's hotly anticipated space RPG is slated to arrive by the summer.After a fairly quiet 2022 for first-party Xbox games, Microsoft is looking to come racing out of the traps this year. Several other games are expected to debut on Game Pass in the first half of 2023, including Cocoon (from the lead designer of Limbo) and a little project called Hollow Knight: Silksong .